---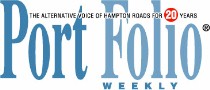 PortFolio Weekly
April 27, 2004
Individual Vision
by Jim Newsom
Growing up in England in the '50s and early '60s, why didn't Dave Holland become a rock'n' roller instead of a jazzman?
"Well I was, originally," he told me recently. "I was in a band when I was thirteen; it was the first group I played in. It was two guitars, bass guitar, drums and a singer. I was playing bass guitar, and that's what I was doing until I was seventeen.
"But when I turned professional at fifteen, I started listening more seriously to jazz and quite quickly discovered the music of Ray Brown and Leroy Vinegar. Once I heard those gentlemen, I bought myself an acoustic bass and started practicing with the records and finally started working as an acoustic bass player when I was seventeen. I was inspired and attracted to the music, and had an emotional commitment right away to it.
"I enjoy lots of kinds of music, but as a bass player, I just found that to be, both emotionally and intellectually, the most expansive and stimulating music that I'd come across. I wasn't planning on being a professional jazz musician. I just loved jazz and wanted to play it."
Dave Holland has been playing it on the highest level for over 35 years, first as a bandmember with Miles Davis, Chick Corea and Stan Getz, and for the last two decades as leader of his own bands. Holland brings his award winning Quintet, considered by many critics and aficionados to be the top working band in jazz, to the Gaines Theatre Thursday night as part of Christopher Newport University's Ella Fitzgerald Music Festival. The group's most recent recording, Extended Play Live at Birdland, was nominated for a Grammy earlier this year and placed at the top of many "Best of" lists.
Holland called me from Chicago two weeks ago, where he was doing a series of concerts with Herbie Hancock in celebration of the pianist's 64th birthday. He and Hancock first crossed paths recording with Miles Davis shortly after Davis had plucked Holland out of a London jazz club and invited him to come to America.
"I was a frequent player at Ronnie Scott's," Holland recalls, "and he came into the club in the spring or early summer of 1968 and heard me playing there and then asked me to join his band. Miles was in need of a bass player permanently because Ron Carter had left the band sometime before. I guess he heard something that he thought would work."
Holland was the bassist in Miles' band during the revolutionary days of In a Silent Way, Bitches Brew and their aftermath. Besides recording on those historic sessions, he played venues like the Fillmore East, Madison Square Garden and the Isle of Wight Festival sharing a bill with the top rock acts of the time.
"That was the '60s," he remembers. "It was a wonderful time because in some ways categories and barriers weren't necessarily as confining as they might be now. People came and just listened to the music for what it was rather than for what label was put on it."
What about those landmark recording sessions that launched Miles Davis and many of his sidemen into a sort of pop stardom?
"You know, the recordings I did with Miles were all done over a period of time. We didn't go into the studio in the way you might imagine where we said, 'OK, we're gonna make the Bitches Brew album this week.' Miles was recording frequently. The recordings were done in a very creative and exploratory way. Miles was working the music out in the studio and in the rehearsals and it was a very creative time for him. He had a big pool of musicians to draw on to follow the vision that he had.
"Miles was always, in some ways, a minimalist. If you look at the music on Kind of Blue, for instance, the music on there was kind of minimal. But I think the clarity that it brings to the situation and the focus---you know you don't necessarily need a lot of notes on paper for that, you need a concept. And that's what Miles has always worked with, concepts. I think less is always more as far as he was concerned."
Since those halcyon days, Dave Holland has played in an amazing variety of situations. Beginning with his first album as a leader, 1972's Conference of the Birds, he's been turning out recordings for the ECM label that together constitute one of the finest discographies in jazz. But in the last few years, he's really come into his own with the Quintet.
"When I started my own group," he explains, "the idea was to develop a unit that could have some continuity and development to it and would create an identity and a sound. The first quintet I had in the '80s had a 3-horn, bass and drum lineup that kind of had its own sound. With this particular group, it was very much decided based on the players themselves rather than saying I want a trombone, I want a vibraphone, I want this or that."
The players in the current Dave Holland Quintet include saxophonist Chris Potter, trombonist Robin Eubanks, vibes and marimba man Steve Nelson, and Norfolk native Nate Smith on drums.
"I met Nate Smith a few years ago when he was in school at Virginia Commonwealth in Richmond. Then we met again when he was involved in the Jazz Ahead program with Betty Carter, and I had asked Nate to work with me on a few occasions over the last couple of years. So when it was time to bring a new drummer into the band in September, he was the person at the top of the list---there wasn't a list, in fact. He was the one."
The unusual instrumentation of the Quintet gives the band its unique character, and the individual talent and group interaction, plus the high caliber of compositions, all combine to make it the mighty music machine it is.
"I wanted a two-horn front line for the band," he says, "because compositionally that leads to more possibilities and gives the ensemble a particular sound, especially when we're doing a kind of ensemble improvisation where everybody's improvising at the same time, I guess in the style of the New Orleans bands in a way.
"Some of this I've discovered in the process of doing it. You don't see the whole picture when you start out. You start out with an idea, and then as you work with it, you begin to see the possibilities. And the possibilities of combining the trombone with saxophones, there's a lot of variety of sound you can get because of the range and the timbre of the instruments. And the vibraphone and marimba has the percussion family connection with the drums as well as providing harmony and chords. It creates an opportunity for lots of different textures and orchestrations in the music."
At the age of 57, Dave Holland is at the top of his musical game. On the horizon is a new big band album scheduled for release near the end of the year, a new Quintet CD to be recorded this fall, a summer tour of Europe with Hancock, Wayne Shorter and Brian Blade. And he continues to listen and be inspired by all types of music, from classical to hip-hop:
"I think jazz has always been beyond category. It's a music that's very inclusive, very broad in its range of styles and expression. It's about individual vision for as long as it's been in existence. I think that's been a hallmark of the music and of the creative approach to it."
copyright © 2004 Port Folio Weekly. Used by Permission.
---