---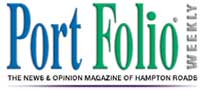 March 25, 2003
Smooth Melodies
by Jim Newsom
"To me, the great thing about instrumental music is it's all about the mood. You can get a real emotional feeling from listening to music like that."
Saxophonist Boney James is certainly qualified to talk about setting a mood with music. Over the last ten years, his music has put many couples in the mood for intimacy, while his funky upbeat tunes have put CD buyers and radio listeners in the mood for moving their feet and shaking their booties.
James, who'll perform Wednesday night at the Harrison Opera House in Norfolk, is one of the superstars of the "smooth jazz" genre. While most contemporary instrumentalists have to tour as part of a package with several other name performers, he's able to fill concert halls by himself, with his own band. He spoke with me recently from his home in Los Angeles.
"It's been pretty fabulous," he said. "The amount of records I've been able to sell, the way I'm able to tour now, the venues that I can play. I'm very, very lucky."
That luck is the result of hard work, making the right connections, and being in the right place at the right time. Born James Oppenheim, he began playing clarinet as an eight-year old in New Rochelle, NY. After his family moved to Los Angeles when he was fifteen, he played sax in a local fusion band. His musical idols were Grover Washington, Jr., and Ronnie Laws.
"It was more of a hobby for me until I was nineteen," he remembers. "I was trying to figure out what I was going to do with my life. I thought the one thing that I really love is music, so why don't I give it a try? That's when I really started working harder on it."
He also completed his studies for a degree in history from UCLA while playing music into the wee hours. His first big break came in 1985, at the age of 24, when he was hired by R&B star Morris Day.
"Before I did that," he says, "I was one of those guys saying, 'How do you make a living as a musician?' Then I saw there was this whole sideman thing where you could actually meet people, do gigs and get called to do more gigs. It's a big learning curve to figure out how it's done."
He began to develop a reputation on the L.A. scene, playing with a number of performers including Sheena Easton, the Isley Brothers and jazz singer Randy Crawford. He got his nickname while touring with Ms. Crawford when he mentioned to one of his bandmates that he was running out of food money. His buddy replied that if he ate any less, they'd have to start calling him "Boney James." The name stuck.
He met his future wife, actress and film maker Lily Mariye, while scuffling to make ends meet after college.
"When we met," he recalls, "she was selling tickets at the Comedy Store and I was delivering pizzas for a living. She got her gig on 'E. R.' [as nurse Lily Jarvik] the same year I got signed to Warner Brothers. It's been ten years now."
James recorded his first solo album, Trust, for a small independent label in 1992, hitting at about the same time the "smooth jazz" radio format was beginning to spread. The next year, Backbone, his Warner debut, thrust him to the top of the genre. He's been there ever since, with four of his albums reaching number one on the Billboard contemporary jazz chart.
Considering those credentials, I had to ask him to define "smooth jazz."
"Smooth jazz, to me, is just the name of the radio format, which encompasses a lot of styles of music," he replies. "It's got the instrumental music and stuff that used to be called contemporary jazz or fusion, or whatever it is that you used to call instrumental music that's influenced by R&B or pop. But it's also got Bonnie Raitt, Michael McDonald and a lot of different styles of music."
And for Boney James, it reflects the music that influenced him as a teenager.
"The stuff that really turned me on, that made me want to be a musician," he explains, "was the stuff that came out in the mid '70s that was fusion. The other thing that was really cool about that era was Stevie Wonder, Earth Wind & Fire, Kool and the Gang---all these guys that were R&B bands experimenting with jazz. And there were jazz guys experimenting with R&B or pop. That was the sort of hotbed of a musical time that I came out of."
Last month, James was nominated for a Grammy award in the "instrumental pop" category.
"I think that's a category they created to try and give some love to the smooth jazz folks who were always being dissed by the 'contemporary jazz' category," he laughs. "I call my music 'instrumental R&B,' so 'instrumental pop' isn't too much of a stretch for me."
Wednesday night's show at the Harrison Opera House should delight Boney's local legion of fans. He's earned a reputation as a powerhouse live performer.
"To me," he says, "live concerts are more spontaneous and sometimes they're more intense. They can really be fun."
And he and his band will ride the groove, moving through a shifting panorama of mood and atmosphere.
"That's what I'm always looking for," he concludes, "that sense of vibe, of being taken away to another place by the music."
copyright © 2003 Port Folio Weekly. Used by Permission.
---