---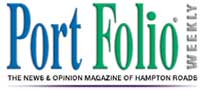 April 8, 2003
The Boys And Girls Are All Right
by Jim Newsom
It appears that girl singers are all the rage in jazz circles these days. Diana Krall seems to win a Grammy award every year, and young women like Jane Monheit, Tierney Sutton and even semi-jazz singer Nora Jones (well, she is on a jazz record label) are getting a tremendous amount of critical and commercial attention.
But it's not just the younger generation putting out worthwhile vocal jazz, and it's not just the girls. In fact, a couple of veterans of the vocal scene have new releases well worth your attention.
Brazilian chanteuse Flora Purim's Speak No Evil (Narada Jazz) has put her right back at the top of the jazz vocal world, where she had a permanent home in the 1970s. She originally grabbed the spotlight vocalizing with pianist Chick Corea's first edition of Return to Forever on two classic albums, Return to Forever and Light as a Feather. She followed up with a batch of excellent recordings on the Fantasy label in the mid-'70s, but was haunted by personal substance abuse problems and served time for the sale and distribution of narcotics.
Purim has been through a couple of periods of inactivity amidst an ongoing recording career over the last 25 years, but she reemerged on the Narada label in 2001 with the excellent Perpetual Motion, followed the next year with a tribute to Milton Nascimento, and kicked off 2003 with this new release, a disc that harkens back to the sounds and spirit of her Return to Forever days. Blending fresh takes on standards like "You Go to My Head," "I've Got You Under My Skin," and "It Ain't Necessarily So" with contemporary compositions and Brazilian pieces, Speak No Evil showcases the musicality of Purim's multi-octave voice.
Although most of the material here is sung in English, three tunes are performed in the singer's native Portuguese. "Primeira Estrela" is a high point, cowritten by her husband and recording companion, percussionist Airto Moreira. The song's irresistibly joyful melody is underpinned by the acoustic guitar of Oscar Castro Neves, and although the words are indecipherable to a poorly traveled American like me, the spirit of the music speaks volumes.
Yellowjackets Russell Ferrante and Jimmy Haslip join Airto and saxophonist Gary Meek for a percolating run through Wayne Shorter's "Speak No Evil," and kick the disc off with a flute-laced Latin lilt on Don Grusin's "This Magic." Although Flora Purim's voice no longer soars quite as high as it did on the RTF albums 30 years ago, time has been kind to her instrument and she's still got the goods. This is a great album.
Time has also been quite kind to Maria Muldaur, whose fine new recording carries her one more step beyond the Oasis. Her once light and innocent voice has matured into a sexy, sultry vehicle for conveying the wisdom and grownup playfulness that come from the experience of a musical life lived to the fullest. A Woman Alone With the Blues (Telarc) is a remembrance of Peggy Lee, long one of her favorites, who passed away last year.
Opening with a sensual slide through the classic "Fever," Muldaur proceeds to build on Lee's sophisticated style, pouring herself into the material, all written by or associated with the late singer. "I Don't Know Enough About Love" sounds just like the Maria Muldaur of Waitress in a Donut Shoppe, her duet with Dan Hicks on "Winter Weather" could have been lifted right off an old Hot Licks record, and "Some Cats Know" is sung by a woman who definitely does know.
A Woman Alone with the Blues is a recording to be savored, the songs unfolding in a casual, relaxed manner. Even the boogie-woogie of "Everything is Moving Too Fast" is delivered in that cool suaveness that Peggy Lee personified. The mini-big band on "The Freedom Train" gives the song an appealing ambience that lifts the listener's spirits in a flight of frivolity before the singer brings us all into the sad "hand-me-down groove" of "Black Coffee." Jim Rothermel's sax work is superb, bassist Neal Caine has that laid-back rainy-day jazz thing down pat, and the arrangements set the perfect mood for Ms. Muldaur to inhabit Ms. Lee's songbook and claim it for herself.
While Flora Purim and Maria Muldaur have produced significant additions to their discographies with their new albums, Freddy Cole's latest is a bit of a misstep. Although Cole could sing a physics textbook and make it sound good with his smoky warmth, producer Jason Miles has chosen to place that handsome, mellow voice in a contemporary setting. It doesn't work very well.
Cole is a gifted singer and pianist, a true gentleman who put on a concert of pure class last year as part of Jazz on Granby at the Roper. However, In the Name of Love (Telarc) just doesn't do it. Songs like Boz Scaggs' "Harbor Lights" and Bonnie Raitt's "I Can't Make You Love Me" don't mesh with Cole's behind-the-beat style. It's an interesting experiment, but if you want to hear what Freddy Cole can do, check out his last two recordings, Merry-Go-Round and Rio de Janeiro Blue instead.
copyright © 2003 Port Folio Weekly. Used by Permission.
---